F. W. Hawksworth
Very much the forgotten man of the Great Western, F. W. Hawksworth was born in Swindon on the 20th of February 1884. He joined the Great Western as an apprentice in August 1898, firstly in the test house, then moving to the drawing office in 1905. During his apprenticeship he received the Gooch prize for machine drawing from the Swindon Technical Institute, and after taking a course at the Royal College of Science, was given an award with first-class honours in machine design.

Due to his proven talents, he was given the task of drawing out the general arrangement of the Great Bear, and this experience did much to fire his enthusiasm for building a 'Pacific' locomotive later in his career. His elevation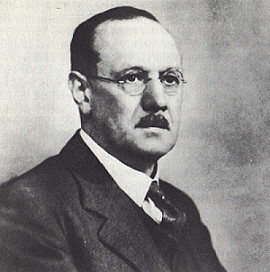 in the drawing office continued and he was appointed Assistant Chief Draughtsman in 1923, then Chief Draughtsman two years later, but he kept several interests apart from the Great Western including his teaching of design and machine drawings at the Swindon Technical Institute. As Hawksworth was born and bred in Swindon, he included the important posts of town councillor and magistrate in his interest of local matters. Like G. J. Churchward, Hawksworth never married, and threw himself wholeheartedly into his service with the Great Western and the borough of Swindon.

While in his position as the Chief Draughtsman, Hawksworth was responsible for the design of the King class of locomotives, while later with W. H. Stanier, he worked on a project for a 'compound' Castle engine. The locomotive had 17 inch diameter high pressure cylinders and 25 inch diameter low pressure cylinders producing a tractive effort of 35,700 lbs. When this design was shown to C. B. Collett, the idea was dismissed as compounding was still out of favour with the Great Western design standards.

When Stanier moved to the LMS in 1932, Hawksworth became Collett's assistant and on Collett's retirement in 1941, he was promoted to Chief Mechanical Engineer at the age of 57. Unfortunately, he moved into this post when the Swindon Works was heavily commited to the war effort followed by the post-war depression with its lack of supplies and nationalisation looming following Labour's landslide victory in the 1945 General Election.

His first design was modifications to Collett's Hall Class, followed by the elegant County class 4-6-0 locomotives loved by many drivers for their power on steep or curved sections. As mentioned, Hawksworth was eager to design a 'Pacific' 4-6-2 locomotive, but with the constraints of the war and post-war years, such an engine would have been out of the question. The next locomotives that Hawksworth conceived were three excellent 0-6-0 designs - the taper boilered 9400 Class, the 1500 Class with outside Walschaerts valve gear and no running plate, and the lightweight 1600 pannier tank.

Hawksworth remained as Chief Mechanical Engineer of the GWR through the formation of the Western Region of British Railways in 1948, however as the new British Railways Board had looked to the LMS for its senior engineers, Hawksworth position was clearly soon to vanish. He therefore retired in late 1949, settled into a quiet Swindon life and died in 1976.
Copyright © by John Daniel 2013.