William Dean
William Dean, born on the 9th of January 1840, was the second son of Henry Dean, manager of the Hawes soap works at New Cross, London. His early education was at the Haberdasher's Company School and when he was fifteen years old, as he showed an interest in all technical matters, he became an apprentice to Joseph Armstrong at the Great Western Wolverhampton Stafford Road works. This apprenticeship lasted for eight years, during which time Dean showed that he was a skilled and clever engineer, helped by his visits to the Wolverhampton Working Men's College in the evenings in order to improve his education. He gained many prizes while in the college for mathematics and engineering science given by the Society of Arts.

After completion of his apprenticeship, Joseph Armstrong made Dean his chief assistant, however, a year later in 1864, Joseph Armstrong moved to Swindon to become the Great Western Chief Locomotive Engineer when Daniel Gooch retired. Dean was made manager of the Stafford Road works under George Armstrong, Joseph's brother. The work at Wolverhampton was mostly of locomotive repairs although many locomotives were built there, usually of the 0 - 6 - 0 tank design.

During 1868, Joseph Armstrong asked Dean his chief assistant again, but this time at Swindon. Ultimately, this could lead to promotion for Dean to Chief Locomotive Superintendent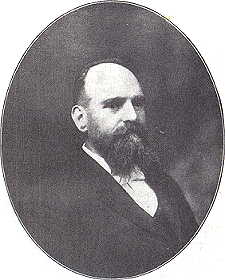 upon Armstrong's retirement. Both men worked as a team developing the design of Great Western locomotives to meet the ever increasing demands of the traffic managers. In June 1877, the tragic news that Armstrong had died of a heart attack elevated Dean to the post that he desired but would have wished to attain in happier circumstances.

One of Dean's great passions was experimentation. Over his years as Chief Locomotive Superintendent, a series of 'one - off' locomotives were built giving a greater understanding into different boiler designs or the centreless bogie. In 1886, he tried compounding with two locomotives - numbers 7 and 8 of the 2 - 4 - 0 wheel configuration, where a tandem compounding arrangement was used with both the high pressure and low pressure being connected to the same rod. Normally the designs used at the time in compounding had the high and low pressure cylinders driving different cranks, and consequently this non-standard construction was not a success mechanically.

Besides his main duties for the Great Western, Dean was also instrumental in the founding of a branch of the St. John Ambulance Association in the Swindon works, becoming its president until his retirement. He was also president of the Mechanics' Institute, devoting much of his time and effort ensuring that the organisation flourished. His main passion away from the Great Western was his involvement with the 2nd Volunteer Battalion of the Duke of Edinburgh's Wiltshire Regiment, in which he attained the post of Captain in June 1869, then the rank of honorary Major in 1889. For many years he served the community as a County Magistrate and was very much respected and liked by both the townspeople of Swindon as well as the workforce.

Dean's main attribute was his ability to praise others for their efforts and allow his junior engineers to take much of the credit even though he had undoubted talent himself. In many respects he was like Joseph Armstrong, for he was a quiet and retiring person, never seeking the limelight but careful to ensure that justice was done. He did, however, have a sharp and abrupt manner with anyone who did not appear to commit themselves fully to the task in hand. Another ability that Dean possessed was that he could pick out the bright engineers at Swindon and picking out a team that would give him total support. The selection of Joseph Armstrong's son, also named Joseph but usually referred to as 'Young Joe', and George Jackson Churchward are just two instances of that ability.

This was the era prior to the end of Broad Gauge use, although to ensure use of the locomotives on standard gauge lines at a later date, many engines were built as what was known as broad gauge convertibles, so that conversion of the locomotives to standard gauge could be made without scrapping the engine. In addition, the Great Western absorbed other railways and their locomotive stock, namely the Bristol & Exeter, South Devon and Cornish Railways, and so a policy of scrapping of the worst designs and building convertible engines as replacements became necessary.

Another area that Dean instigated at the Great Western concerned materials used in locomotive construction. His request for a laboratory at the Swindon Works was delayed due to a lack of space, and so the back parlour of W. H. Stanier's home was temporarily used for his tests. Stanier was the father of W. A. Stanier, later to become the Chief Mechanical Engineer of the London, Midland & Scottish Railway, and he was Dean's confidential clerk and to a great extent his personal assistant. As a result of his work at the laboratory, Dean presented a paper in 1893 to the Institute of Mechanical Engineers entitled 'Tensile Tests and Chemical Analysis of Copper Plates from Fireboxes on the Great Western Railway' and this was the first, and for many years the only, paper concerned with metallurgical investigations of materials used in locomotive construction.

Many people have speculated that Churchward took over the Locomotive Department during the final years of Dean's position, leaving the 'senile old man' as titular head. Dean encouraged Churchward to establish his own thinking on future locomotive designs and willingly allowed his assistant more control, but the suggestion that he knew nothing of what was going on and was quietly shuffled into retirement is not true. He may have been ill in the final years of his period in office, but he actively gave Churchward the freedom to try his own designs.

William Dean retired from the Great Western in June 1902 and a collection throughout the engineering staff of the railway raised almost £400.00 and it was decided present him with a chiming grandfather clock. A house at 10 Terlingham Gardens, Folkstone had been bought for him, but he died there on the 24th of September 1905. Although a respected engineer by trade, much sadness had followed him through his life which possibly brought about his illness. Dean married his first wife in 1865, but she died soon after the birth of their third child. He married again in 1878 but his second wife died in 1889. In addition, his two daughters died early in life leaving just one son to attend the funeral.
Copyright © by John Daniel 2013.